Do you know the band,
Dispatch
? Well, they are awesome, and they just gave me a wonderful night of music and positivity that was so badly needed, I almost cried. Dispatch played two sold out acoustic gigs showcasing their latest album,
America, Location 12
at The Troubadour, and probably could have sold out the place the rest of the week as well. It was jam packed for the beloved Boston-based jam band, and I think I was the only person besides my friend I brought along in there who had never seen them before. EVERY person knew EVERY word of EVERY song to the point that I felt kind of like a poser for even being there, but you gotta start sometime!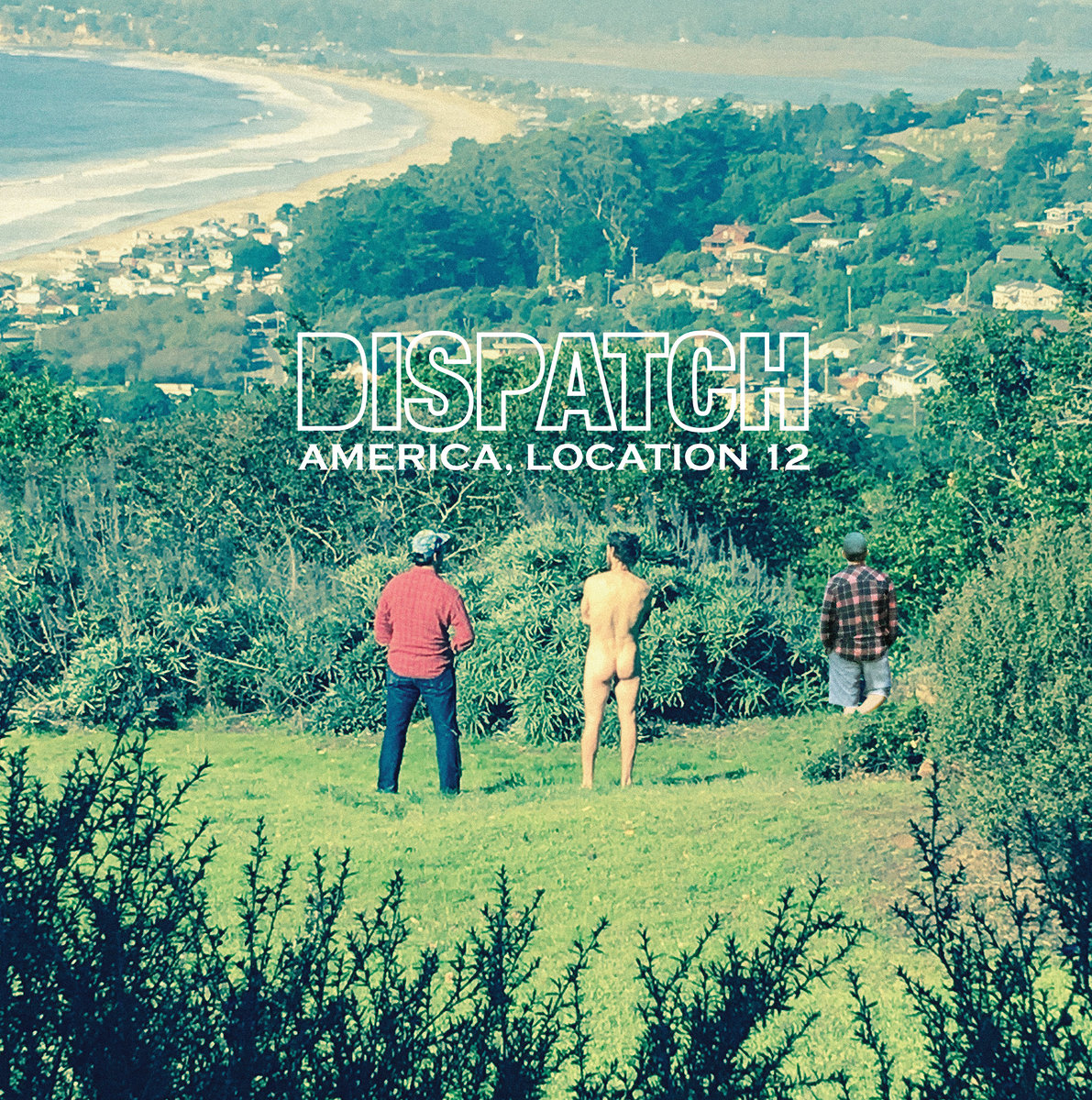 I am friends with Dispatch's Chad Stokes Urmston from when he was in the band, State Radio, which formed after Dispatch had broken up, so I only knew State Radio music - which I loved. We toured together as a part of Tom Morello's Justice Tour in 2008, and that trip was so memorable that pretty much everyone remained friends for always. We served meals to the homeless. We tried to talk vets out of the Iraq War at the Walter Reed Hospital in D.C. We cleaned up yards and homes destroyed by Katrina in New Orleans ... we were in the trenches together. Urmston always went even more the extra mile though, like on days off he would skip the sightseeing or sports game and go visit a prison and sing for the inmates. He is the real real deal, and also the co-founder with his wife, Sybil Gallagher, of
Calling All Crows
, a non-profit focusing on women's rights. So, we love him even more.
Well, in the years since, State Radio has broken up and Urmston returned to his band mates in Dispatch (but still with his oil can guitar!), and they are now on an acoustic tour promoting their latest album,
America, Location 12
(offered for pay what you can and free to download online. Great guys). Urmston invited me to come out to see them, and I couldn't wait to hear the other music he creates, as well as see my friend jam again! The album was played last night in its entirety, front to back, and it is wonderful. People already knew every lick of the new one, and belted it out at the top of their lungs. As I'd never heard ANY of the Dispatch music, I was jealous that I couldn't join in on the raucous singing, but loved it all nonetheless. Urmston was joined by his bandmate, Brad Corrigan (founding member Pete Francis is not along on this tour), as well as some more guys rounding out the touring band, all of whom were beyond excellent. The harmonies, the musicianship, the camaraderie, the positive vibes ... all of it was so good, and again, so needed.
As bands like this are needed. Always an activist band, Dispatch has upped the ante on this new and excellent album, with songs of immigrants, war vets, children, gun violence ... but all of it is taken with a spoonful of sugar, as the music accompanying the heavy topics is so upbeat and hopeful that it feels like there simply MUST be solutions out there for all of it. I would describe it as genreless. People call them a jam band, but that makes you think of the Dead, and here there's reggae, irish jig sounds (Boston), African drum beats, rock, blues, lullabies, jazzy riffs, almost raps, twangy slide ... you name it. There's something for everyone to dig. There were volunteers out in the front bar next to the merch, signing people up and informing them about the Brady Campaign, to end gun violence. They addressed this during the show, and who cares if it's at all controversial to some, but there MUST be at least background checks implemented if we're ever to have any progress in this area. That is not nearly to much to ask, in fact, to me it's not nearly enough. Stop. Gun. Violence. Period.
Ok, the music. SO, so good. I truly loved every note. As I mentioned, they played the entire new album, in order. There was a brief intermission, and they came back with ... (got the set list because it's all new to me!)
Hey, Hey
Circles Around The Sun
Bats In The Belfry
Prince of Spades
Steeples
Fallin'
and the one I knew already - Out Loud.
People were going crazy. They were singing louder than the band, and when Urmston asked if they'd been there the night before, it sounded like most of them had. And would be happy for it to never end. They said good night, but with this crowd, that wasn't going to be it, and the fellas came right back, to fans yelling out requests. Someone shouted, "Stick to the set list!" - which the band had never heard before and cracked up. They gave us a new one, "Thoughts and Prayers" (a phrase we've been hearing far too much of lately) and it was hauntingly beautiful. "Your thoughts and prayers are not enough, you say you care but you're not my baby" goes the sad chorus, and it ends with the random numbers of deaths in mass shootings being recited. Whoa. "Open Up" lightened it back up and ruled as hard as all the rest. The entire place had to have been exhausted by then, but the band for sure. Cheers rang through the building until the lights came on and Frank Sinatra started singing about fairytales coming true, but the crowd didn't care. The chant of "One More Song!" thundered above the house music, and sure enough, the band came back down the stairs to perform that one more song - "Elias", a clear favorite for the elated room. I've never seen that happen at The Troubadour before. They shut the lights back off and muted Frank and the crowd went off once and for all again. My friend and I just looked at each other and said, "That was awesome."
It really was. As Corrigan said at one point, "Peace is the way forward. Put away all the divisive stuff and find the human core." I was wearing my State Radio "Wage Peace" sweatshirt at the show, so did feel a part of that one. Plus it's so true.
Early in the night, the band said that California is now its second home, which stoked everyone in the house, as we welcomed them with wide open arms. I first ever heard Urmston play with State Radio in this very room, so it was cool to see him with Dispatch for the first time in the very same venue. Now that we're the Dispatch second home, I have a good feeling that I'll be far better prepared to sing along with them the next time they return.
I recently read that attending live shows gives one a longer, happier life. After a show like this, I can see exactly why. Anyone who needs a boost, or needs to feel better about the current world, that someone else out there cares like you do, or you just need to dance around and feel happy, get out to see Dispatch when they come to your town. You will feel so much better. I know I did.
Massive thank yous to Chad, and to Dispatch, and to everyone there that gave out all those good vibrations. We're all in this together, and when the band left saying, "Good night! Peace and love!" - that's exactly what we got.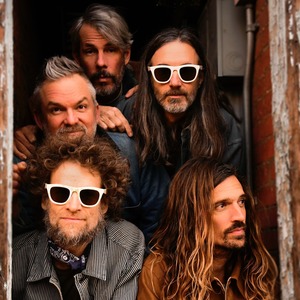 America, Location 12
is available everywhere now.
Dispatch is touring now. Go!