Composer
John Williams
is known as the "Maestro of the Movies", so it was fitting that he conducted the L.A. Philharmonic in a celebration of film music for three nights at the
Hollywood Bowl
this Labor Day weekend. Williams has been nominated 50 (!) times for the Academy Award and his compositions for such classic films as all of the
Star Wars
films,
E.T
.,
Jaws
... are some of the most iconic scores of all time.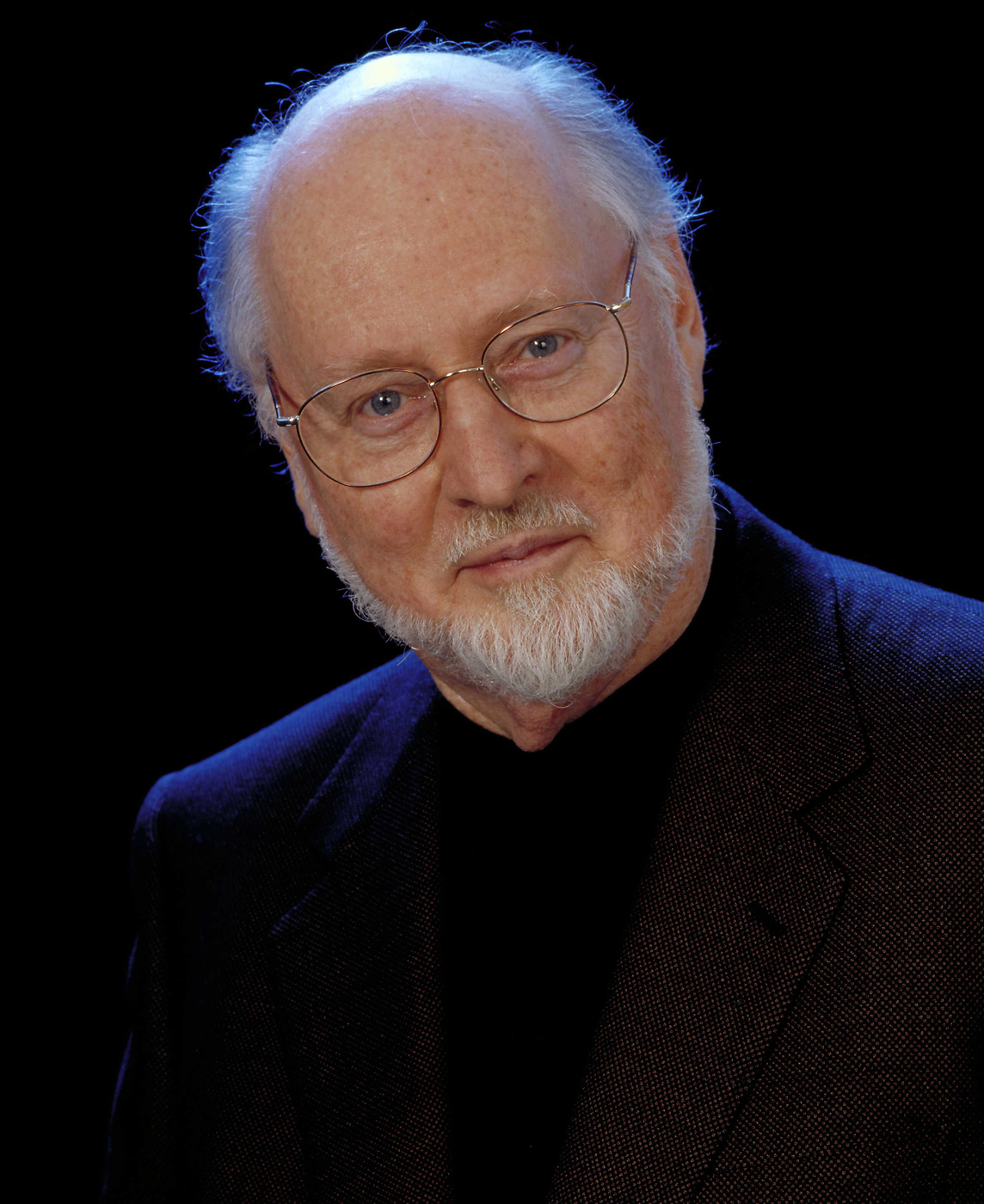 It was a perfect night out as the audience filed into the Bowl with their picnics ... and it appeared as though nearly everyone in the crowd was carrying a light-up light saber with which to conduct from their seats. Some took it even further, showing up in full Jedi costume, letting you know what they were really there for.
The first half of the program was to be conducted by
David Newman
, of the illustrious Newman film composing clan. He came out to conduct the
Star Spangled Banner
, and I can report that I believe all of us stood up for it - and even felt a bit choked up over it (at least I did). From there it was a pure celebration of cinema, specifically a salute to films from Paramount Pictures. As the orchestra began the suite from
Forrest Gump
, a montage played on the big screen above, serving as a reminder of everything that we love about the movies. Classic clips were met with laughter, sighs of recognition, and if you were the charming little boy sharing my box, constant oohs and ahhs over the wonder of it all. It was seriously great. We got a suite from
Sunset Boulevard
with the overly campy clips from that black and white gem, the theme from
Sabrina
,
North By Northwest
, and one Newman said he was sure we'd recognize, that turned out to be themes from
The Godfather
, that everyone ate up. As you watched the screen, you really forgot that you were listening to a live orchestra playing, so perfectly synched were they with the clips. It's real impressive.
Newman is a good storyteller as well, and explained how music for film is truly an art form, as you try to help tell the story with music vertically, while the visual is horizontal, and that it really is a collaboration with the film itself. It was interesting, but more than anything it made me want to see every one of the films shown all over again. Newman had nothing but the highest praise for John Williams, and spoke to what an honor it was to share the stage with him, before launching into his final piece for the night, the opening sequence from
Star Trek: Into Darkness
, with the scenes from the film playing above. I'd never seen that show, and this made me want to. I was happy to realize that I'm starting to know the faces of various orchestra members, which makes me happy. These people have made their careers at something that most of us dropped after high school, and I'm endlessly impressed with each of them. As they took their bows, Newman shouted, "Bravo to John Williams!", and conceded that stage to him to take over after intermission.
The INSTANT the lights went down again, all of the multi-colored light sabers came out and it was magical (but I can't show you due to the Bowl's very strict photo/video policy. Sorry. Check out
Youtube
.) It felt exciting ... and it was. A massive ovation spread across the Bowl as Williams strode on to the stage, with the entire place showing their reverence. Williams thanked everyone for being with him at "the Summer home of the L.A. Philharmonic", thanked Newman, and told everyone how Newman's father, Alfred, had given him his first gig as a piano player for his first film,
South Pacific
, in 1954 - the year the younger Newman was born. Full circle.
Williams and the orchestra kicked things off with the "Flight To Neverland" from
Hook
, followed by the suite from his latest Spielberg collaboration
BFG
. Both were met with great applause, but nothing like what was to come. By way of introducing the
Star Wars
portion of the night, Williams cracked, "Many of you will have seen this film ...", bringing much laughter as these fans had their hearts vividly on their sleeves. The big screen filled with images from the films, and the place just went nuts, as all conducted along with Williams with their giant glow sticks.
All the most memorable pieces were played, from the Jedi anthems to the Imperial March. Williams revealed that on the first film he didn't know there would be others, so initially thought Luke and Leia would end up as lovers - not brother and sister - and composed it as such, with a kind of hot climax. It still worked, obviously. He also shared that he had just signed on to compose the next film in the series, as he had become "smitten" with the character of Rey, and couldn't imagine anyone else creating music for her. "Rey's Theme" is beautiful, and flowed wonderfully into the "Throne Room" and "Finale" pieces. When the last notes of the finale rang out, people lost it. Clapping, whistling, hollering, begging for more. Some members of the orchestra how had light sabers that they waved back, and Williams waved back along in time.
Williams left the stage, only to return for the
Harry Potter
theme. Then left again and came back for the theme from
Superman
. Then left again and returned for the theme from
E.T. The Extra Terrestrial,
which nearly killed everyone with happiness. The crowd would not let Williams go. He left the stage again, and we all thought it would probably be for Jaws when he returned, but he made the international hands together with cheek resting on them sideways symbol for "I'm going to sleep".
We'd already been given so much that that was o.k. The charming little boy sharing our box had made it through the entire show without falling asleep, and when I turned to ask him how he's liked it, he said, "Wasn't it beautiful?!" I could not have agreed more, about the night and about the fact that a young boy had been so moved by music and film - and probably light sabers. I added that I liked his little bow tie, and he said, "I'm fancy on the outside, and awesome on the inside!" ... again, kind of like the night, and orchestral music in general. It feels fancy and proper and grown up, but how it makes you feel on the inside is exactly that word - Awesome.
Thank you to John Williams, David Newman, the L.A. Philharmonic, and the wonderful Hollywood Bowl, for another magical night under - and among - the stars.
*Photo courtesy of John Williams